Even if your school has done a great job with its virtual/hybrid classes during the COVID-19 year, getting real academic progress in a hybrid classroom where the teacher has virtual students as well or while at home can be a challenge. Mom and Dad need to work, the dog is barking, and the baby is crying. It is hard enough to teach every child well with in-school ratios of 25+ students to 1 teacher. Video conferencing, with its distractions and those ratios, can be especially difficult.
Researchers found there was a 'COVID slide' by fall 2020 for math. This is similar to the commonly known 'summer slide' where the student loses ground on the academic progress made due to no learning for several months. And if we combine a weak spring semester with an inactive summer, you will have a difficult next fall semester on your hands. Don't let this happen to your child.
In almost all grades, most students made some learning gains in both reading and math since the COVID-19 pandemic started. However, gains in math were lower on average in fall 2020 than prior years, resulting in more students falling behind relative to their prior standing. LINK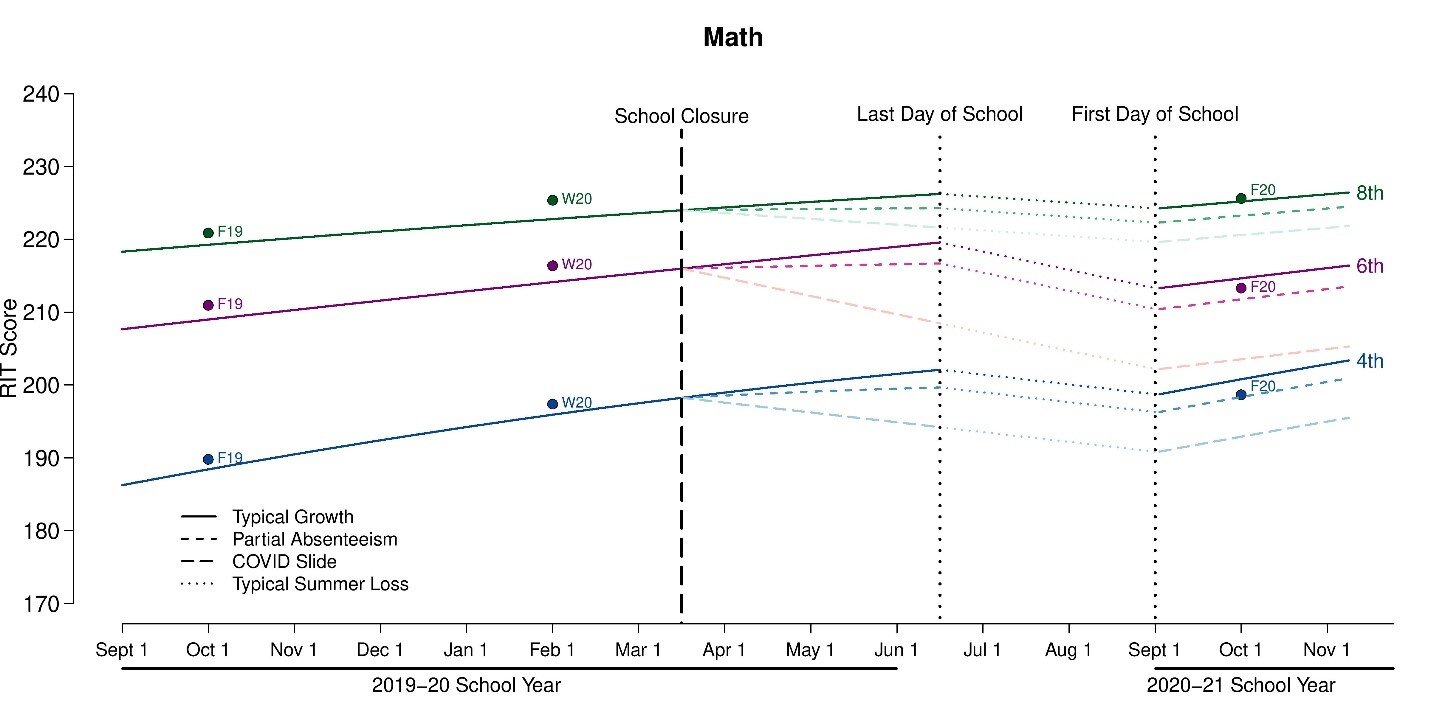 If you are wanting your child to get up to grade level or beyond, there are several things you can do to get back on track NOW.
1) Memorize math facts through daily practice. – Download our FREE oral fact sheet cards here.
2) Read daily with your child and emphasize any phonetic rules he or she hasn't internalized.
c) Find a program that can fill in any specific holes and gaps your child has through daily practice.
A weak foundation from just one year can create struggles in next few years, and if not addressed, into high school and beyond limiting your child's opportunities.
With low student to teacher ratios of 2:1 and 4:1, Gideon's individualized, self-paced math and reading programs solidify students' foundations step-by-step and build confidence through mastery. A solid foundation will propel students through high school and college allowing them to pursue their dreams.
When students have a solid foundation in math and reading, they are more likely to succeed in school and beyond.
The good news is you just need to get started.  Get back on track with Gideon.  Find your location now!
Let's get started.
Contact us today to receive more information about your selected center. That's one step closer to mastery!